With solar panels for a greener future
15 years of experience in the design and construction of solar panel systems
Why have your Solar Power System designed and installed by Gershoj Energia Kft.?
Because we have 10 years of experience
Gershoj Energia Kft. specialises in the design and installation of solar panels. Our company has impressive references and substantial experience, and we have a ten-year history of building solar panel systems for private houses, businesses and municipal buildings.
Because our accurate planning guarantees solar panels with maximum capacity
By means of on-site surveys, reliable design programs and equipment specially developed by us, we at Gershoj Energia Kft. know how to achieve maximum energy production for the smallest investment every time. On-site surveys are essential for accurate planning, since even a tree, a neighbouring building or the building orientation can have a substantial impact on generation capacity.
Determine the size of your future Solar Power System using our calculator!
Reduce or eliminate your electricity bills with the help of the solar power system. We are happy to help you decide how big a system you need! Please enter a few details in order to obtain a result.
Why should you switch to solar panels?
Why carry out an on-site survey?
Installing a solar panel system without an on-site survey is hugely risky for both the investor and the installation company. If you receive a quote that has been put together without an examination of the installation site, you can expect the final quote to be slightly, or even significantly, different. This isn't an error, it's inevitable.
That is why we at Gershoj Energia Kft. insist on visiting the location of the solar panel system planned by customers who have contacted us.
What becomes clear during this kind of survey?
Gershoj Energy Economic Forum
With the launch of the Gershoj Energy Economic Conference we are aiming to establish a regular event that provides interesting and stimulating information about the economy and the world of business, and that supports businesses to grow and to gain a deeper understanding of market relations.
150 kW Solar System Setup in Hungary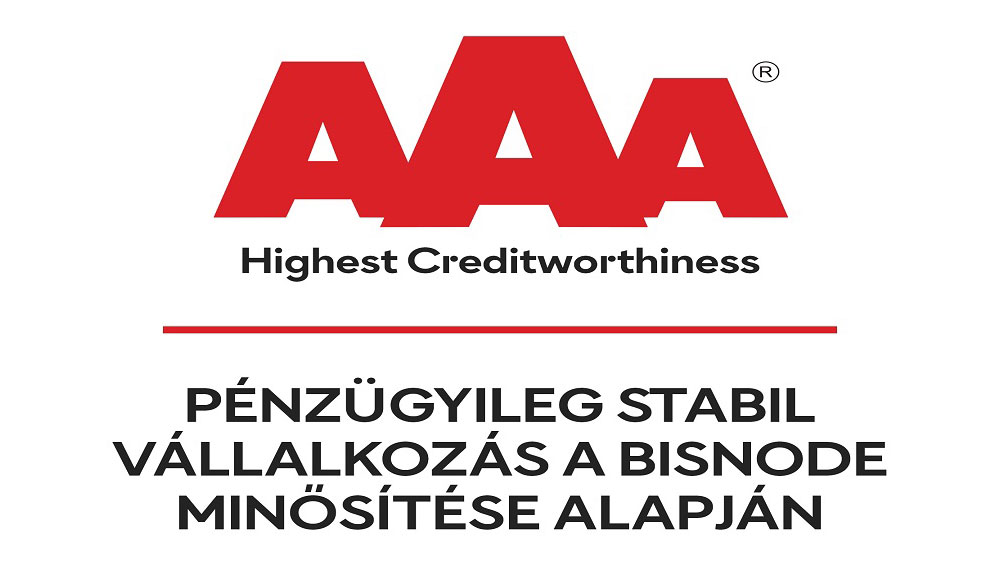 Our company has earned Bisnode AAA certification!
What makes Gershoj Energia Kft. trustworthy?
It can't be easy deciding which of the companies on the market you should choose to install your solar panel system.
During our 10 years of operation, we have earned Bisnode AA silver certification, confirming that the financial risk of establishing a business relationship with Gershoj Energia Kft. has been very low for the third year in a row.
Only 1.75% of companies on the Hungarian market are entitled to this Bisnode certification, which confirms excellent creditworthiness.
You can put your trust in us!
Solar panels – the Green route – Request for an immediate quotation!
Call us today on +36 30 894 6152 and talk to one of our solar power experts. We are delighted to be of service, and you can obtain information with no commitment. Upon request, we provide a free solar panel system consultation and online survey.
Why Gershoj Energia?
Because we offer a solution not just the components of a solar panel system and it's installation.
Because it is important to us that you are satisfied with our solar panel system solution.
Because we will stay in contact from the very first moment and we will continue to support you once the system is in operation.
There are two main types of solar power system based on whether they are connected to the grid or not.
The grid connect installation ensures you have the electricity you need, whenever you need it – automatically and regardless of weather conditions.
An off grid solar power system is completely separated from mains power and is more expensive as it utilizes a battery bank for storing electricity generated by solar panels. Off grid installations are most common in rural of Hungary where the mains grid isn't available or prohibitively expensive to connect to. It also requires maintenance, as the batteries have to be replaced in every 5-6 years.