There are two main types of solar power system based on whether they are connected to the grid or not.
The grid connect installation ensures you have the electricity you need, whenever you need it – automatically and regardless of weather conditions.
An off grid solar power system is completely separated from mains power and is more expensive as it utilizes a battery bank for storing electricity generated by solar panels. Off grid installations are most common in rural of Hungary where the mains grid isn't available or prohibitively expensive to connect to. It also requires maintenance, as the batteries have to be replaced in every 5-6 years.
Where to place your solar equipment?
Place yourself exactly where the solar equipment should be and bring a compass to get oriented exactly towards South. This is where you want your equipment to point. It's important your head is in the same level as the absorber area (vacuum tube and/or solar panel). Hereafter turn your head and use below map to see if there are obstacles in the full path of the sun. The fewer obstacles, the more efficient your equipment will be working.
We recommend the angle of your absorber area to be close to 45 degrees. This will optimize the weaker ends of the season.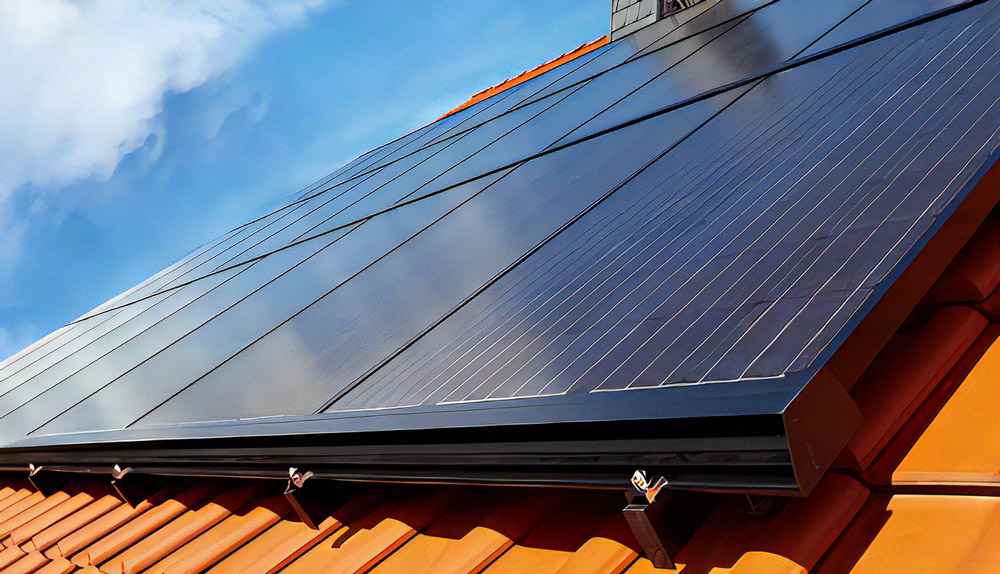 Hungary's latitude is 47° 00′ N, above path is based on 45° 00′.
Each vertical line represents the time of the day. Placing your mousecursor within the graphic will show the month and the exact altitude and azimuth angle.
On the left axis the solar altitude angle while on the right axis the optimal angle of your solar equipment is indicated.
Click on the clock to stop/start the path of the sun, or click on the specific month in the top, which you would like to see.
Solar panels – the Green route – Request for an immediate quotation
Call us today on +36 30 894 6152 and talk to one of our solar power experts.
We are delighted to be of service, and you can obtain information with no commitment. Upon request, we provide a free solar panel system consultation and online survey.
Why Gershoj Energia?
Because we offer a solution not just the components of a solar panel system and it's installation.

Because it is important to us that you are satisfied with our solar panel system solution.
Because we will stay in contact from the very first moment and we will continue to support you once the system is in operation.